Suståne's Associations and Memberships, and support of Organizations, Charities,
and Non-Profits
Last updated 2021-10-04
AGRICULTURE
About CCOF: California Certified Organic Farmers
CCOF is a nonprofit organization that advances organic agriculture for a healthy world through organic certification, education, advocacy, and promotion. We envision a world where organic is the norm. As one of the first organic certification agencies, CCOF (California Certified Organic Farmers) has strong roots in the history of the organic movement. Although our beginnings were humble, CCOF was instrumental in advocating for federal organic legislation; our organic certification standards were used as a foundation for the USDA National Organic Program, finally making "certified organic" a federally regulated claim. After more than 30 years of fighting for organic integrity, we continue to certify, educate, advocate, and promote organic.
About Midwest Organic & Sustainable Education Service (MOSES)
MOSES is a nonprofit organization that promotes o­­­rganic and sustainable agriculture by providing the education, resources, and expertise farmers need to succeed. MOSES educates, inspires, and empowers farmers to thrive in a sustainable, organic system of agriculture.
OTA – Organic Trade Association


About OTA
We are your connected community of organic innovators and pioneers. Our path forward is organic.

As the membership-based business association for organic agriculture and products in North America, we are the leading voice for the organic trade in the United States, representing over 9,500 organic businesses across 50 states. Our Board of Directors is democratically elected by our members.



HIA – Hemp Industries Association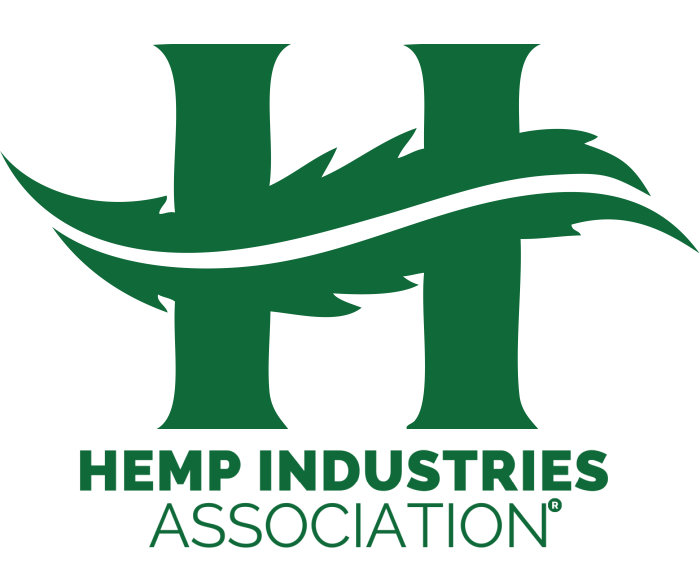 About HIA
In 1994, a group of hemp business and activist leaders came together with the shared goals of setting standards for hemp products and legalizing hemp in the U.S. To focus their efforts, they formed the HIA, a volunteer-led, mission-driven, and democratically governed trade association. HIA MISSION: To advance the hemp economy and educate the market for the benefit of our members, the public, and the planet.
MOA – Montana Organic Association


About Montana Organic Association
The Montana Organic Association (MOA) brings together people, businesses, organizations, and agencies working to develop Montana's organic sector and building its community. MOA is proud of its legacy that has led Montana to be a national leader in organic production. But MOA is more than organic production; it also serves to educate about organic products including food, fiber, and non-food items like cosmetics and household supplies and provides strategies to limit the use of chemicals in everyday life. MOA advocates for policies that protect the environment, promote healthy living, and support individuals, farms, and businesses that are actively engaged in developing sustainable businesses and communities. MOA accomplishes this through hosting events, serving as an educational resource, providing networking opportunities, and through its communications channels.
Soil & Crop Science Society of America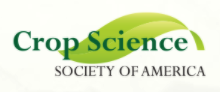 About Crop Science Society of America (CSSA)
The Crop Science Society of America (CSSA) is a progressive international scientific society that fosters the vision to improve the world through crop science. Based in Madison, WI, and founded in 1956, CSSA is the professional home for 4,000+ members dedicated to discover and apply plant science solutions to improve the human condition and protect the planet. Crop science is highly integrative and employs the disciplines of conventional plant breeding, transgenic crop improvements, plant physiology, and cropping system sciences to develop and improve varieties of agronomic, turfgrass, and forage crops to produce feed, fiber, food, and fuel.
About Seed Savers Exchange (SSE)
Seed Savers Exchange stewards America's culturally diverse and endangered garden and food crop legacy for present and future generations. We educate and connect people through collecting, regenerating, and sharing heirloom seeds, plants, and stories.
EROSION CONTROL
IECA: The International Erosion Control Association


The International Erosion Control Association (IECA) is a non-profit, member organization that provides education, resource information, and business opportunities for professionals in the erosion and sediment control industry.
Our members represent over 30 countries and 22 fields of professional practice. IECA's diverse membership supplies a unique network of specialists who are capable of solving a broad range of problems caused by soil erosion and its by-product—sediment.
WCIECA: Western Chapter International Erosion Control Association


WCIECA is a non-profit, professional organization committed to providing quality member services: relevant education, a conduit to the marketplace for products and services, and regulatory information that affects the erosion/sediment control and stormwater management industries.
LANDSCAPE
Minnesota Nursery & Landscape Association


MNLA helps members operate businesses more successfully by providing education, networking, cost savings, marketing tools, and industry insights; monitoring and influencing government affairs; promoting professionalism and collegiality; and responsibly improving and maintaining our environment.
The Professional Grounds Management Society - PGMS


The Professional Grounds Management Society® (PGMS®) is an individual membership society of grounds professionals, representing over 1,000 industry professionals in the United States, with members in Canada and overseas. The majority of members are institutional grounds managers who work for organizations such as colleges and universities, municipalities, park and recreation facilities, office parks, apartment complexes, hotel/motels, cemeteries, theme parks, etc. PGMS membership also includes independent landscape contractors, students, educators, and Supplier members. PGMS is the oldest individual membership organization for grounds professionals and advances the grounds management professional through education and professional development.
About American Horticulture
The American Horticultural Society educates Americans about and advocates Earth-friendly and sustainable gardening practices, as well as models them at our River Farm headquarters in Alexandria, Virginia.
About CADdetails.com
Founded in 1997, CADdetails is the leading provider of manufacturer-specific building product information, delivering high-quality planning documents to architects, engineers, contractors, and other design industry professionals throughout North America.
NURSERY GREENHOUSE
TNLA : Texas Nursery & Landscape Association


ABOUT TNLA:
For Over 80 Years, The Texas Nursery & Landscape Association (TNLA) has established the most trusted methods of doing business. TNLA Strives to Be the Foremost Resource Providing the Framework, Essential Tools and Foresight for Members' Success and Serves as the Authority on Issues Impacting the Texas Green Industry Today.

TNLA'S MISSION
The Texas Nursery & Landscape Association's Mission is to enhance Members' business success through legislative/regulatory advocacy, education, networking, and promotion of professionalism.
OAN: The Oregon Association of Nurseries

About The Oregon Association of Nurseries:
The Oregon Association of Nurseries (OAN) is a non-profit trade association that represents more than 700 individual nursery stock producers, retailers, landscapers, and related companies serving the nursery and greenhouse industry.
The OAN is the main voice for Oregon's nursery and greenhouse producers, re-sellers, transporters, retailers, and suppliers. The OAN is governed by a volunteer Board of Directors with oversight by a seven-member Executive Committee. Day-to-day functions are managed by an executive director and a paid professional staff.
Our Mission
The Oregon Association of Nurseries is the community dedicated to the long-term success, profitability, and excellence of Oregon's nursery and greenhouse industry.
TURFGRASS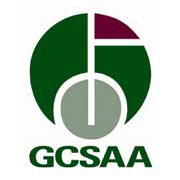 The GCSAA Foundation is the philanthropic organization of GCSAA.
The GCSAA Foundation secures funding and support to strengthen advocacy, education, and research that advances the work of golf course management professionals. Founded in 1955 as the GCSAA Scholarship & Research Fund for the Golf Course Superintendents Association of America, the Foundation serves as the association's philanthropic organization. The Foundation relies upon the support of many individuals and organizations to fund programs to advance its mission.
The results from these activities, conducted by GCSAA, are used to position golf courses as properly managed landscapes that contribute to the greater good of their communities. Supporters of the Foundation know that they are fostering programs and initiatives that will benefit the game, its environment, and communities for years to come.
AIGA: Asian Golf Industry Federation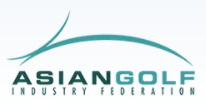 The AGIF was formed in 2010 as a not-for-profit industry federation with members and partners involved in all facets of the industry throughout Asia. The Federation seeks to assist the golf industry in Asia to take the next step in development toward a sustainable industry.
While the North American and European industry/facilities are in the 2nd to 3rd generation of existence, many facilities in Asia are still being build or just now transitioning to their second-generation after a construction boom 20-30 years ago. As a result, the AGIF focuses on the core message that golf facilities, like any maturing business, need to be run and managed by qualified and experienced staff with a commonality in education and certification.
The purpose of this organization is to further, promote and develop the interests of the member-associations of this association through the gathering and dissemination of information and through the development of ethical standards for the profession. Our purpose is to support the purposes of the individual chapters.
Cape Cod Landscape Association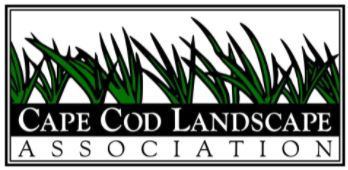 The Cape Cod Landscape Association is a non-profit trade association serving the needs of individuals and businesses working in and involved with the Green Industry on Cape Cod and in Southeastern Massachusetts.
FEGGA: The Federation of European Golf Greenkeepers Associations

FEGGA is a nonprofit organisation formed in 1996 in Amsterdam, Netherlands. The Federation is the umbrella body for the National Greenkeeping Associations in Europe. FEGGA originally formed to be a communication medium between the Committed to Green Programme of the European Golf Association and European Greenkeeping Associations, the role of the Federation has expanded greatly since 1996.
Having built a network of contacts throughout Europe, the Federation is assisting the promotion of the profession of golf turf management country by country, working with golf bodies, our patron members, and other allied associations. Many benefits are now visible across Europe with educational programmes, environmental policies, and general recognition of the profession.
NCTGA – North Central Turfgrass Association


The mission of the NCTGA is to serve members through professional development while promoting the green industry.
Minnesota Golf Course Superintendents' Association


The objective of the Minnesota Golf Course Superintendents' Association is to advance the art and science of golf course management, to collect and disseminate practical solutions to problems with a view to more efficient and economical maintenance and production of golf courses, and to promote the welfare of the Superintendent and the profession.
The Minnesota Seeding Contractors Association was established to provide a public forum for open discussion by contractors, material suppliers, and professionals involved in the seeding industry.
It is the goal of the organization to continually improve the quality of work performed by all individuals and companies involved in the seeding industry by supporting and advocating for the development of uniform and consistent product and installation standards.
NYSTA: New York State Turfgrass Association


The New York State Turfgrass Association (NYSTA) delivers turfgrass management and public policy information that you will not find anywhere else. NYSTA provides quality continuing education and advocates for science-based regulatory and legislative decisions. From youth career development to education, to business contacts NYSTA is your source!






STMA – Sports Turf Managers Association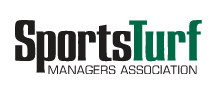 To be the recognized leader in strengthening the sports turf industry and enhancing members' competence and acknowledgment of their professionalism.