Tony L. Provin, Sr. Soil Scientist, Texas A & M, 2001-2002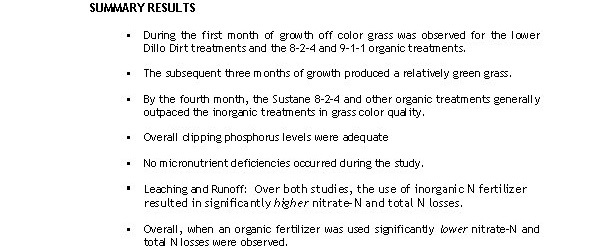 The Stillhouse watershed in the Austin, Texas area has significant impairments due to nitrate-N and phosphorus levels. The source of these nutrients is postulated as urban/homeowner turfgrass fertilization. The objective of study was to:
1. Assess the potential for off-site movement of nitrogen and phosphorus from various organic and inorganic nutrient sources.
2. Assist the City of Austin and Travis County Cooperative Extension in the development of environmentally sound turfgrass fertilization recommendations.